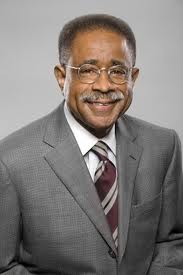 In Memoriam: Collegium honors the contributions of one of its founders, Dr. R. Roosevelt Thomas, Jr.
A Tribute to Dr. R. Roosevelt Thomas, Jr. From The Diversity Collegium
R. Roosevelt Thomas, Jr. D.B.A.
May 24, 1944 - May 17, 2013
Upon the passing of Dr. Roosevelt Thomas, Jr., the Diversity Collegium profoundly mourns the loss of one of its founding members. He was a seminal figure in assisting organizations and those who lead and manage them realize the power of strategic diversity management. His work and the originality of the seven books he wrote were highly instrumental in giving intellectual form and structure to the diversity movement from its inception to the present day. He was a mentor, friend and colleague to many and an inspiration to countless others. Despite an always-busy schedule, his many contributions helped the Diversity Collegium grow from a collection of interested professionals into a respected international organization.
A towering intellect unfailingly guided him in carefully and meticulously sharing his thoughts. Always undergirding his ideas and concepts was a focus on strategy, execution and impact. Over the many years of attendance at Collegium meetings, he was expansive with his thoughts and sparse with words. He would listen carefully to what everyone had to say and if and when he spoke, it was never early in a discussion. He only spoke after letting others say their piece and then he would offer something succinct, thoughtful and invariably powerful.
Roosevelt was a true visionary. One member of the Collegium wrote that he was always five years ahead of everyone else. He thought about and gave words to vexing issues and unspoken problems long before they surfaced. He was compassionate, generous with his gifts and possessed a soul filled with a gentle spirit. He had a remarkable ability to frame the business case for diversity beyond a profit and loss spreadsheet. This was a primary catalyst in expanding the diversity movement from a post-civil rights crusade for doing the right thing into a business case for diversity management. He possessed the unique ability--and the modesty--to help those from the top of the organization to the bottom understand the expansiveness of diversity work.
Roosevelt was a pathfinder-he offered us a path beyond the mindset of affirmative action toward a broader way of thinking about how to effectively manage diversity in organizations. In his understated and scholarly manner he called on members of the Diversity Collegium to approach our work with "conceptual clarity." It was an invocation for us to be as disciplined and rigorous in what we did as we would be in studying physics or mathematics. It was this conceptual clarity that made his books serve as beacons of thought for people both in and out of organizations who wrested with these issues and toiled in this field.
In 1965 as the Civil Rights Movement captured the attention of America, Ossie Davis famously eulogized Malcolm X as "our own black shining Prince." In this time and in the city of the birthplace of Dr. Martin Luther King, Jr., it is fitting that we honor another stalwart who made a profound difference in the life of this nation and of the world.
In the year 2013 diversity management is a worldwide phenomenon in no small measure due to Roosevelt's contributions. An African proverb says: "A man is not dead until he is forgotten" We can state unequivocally that Dr. R. Roosevelt Thomas, Jr. will never be forgotten. One could say he came to the aid of ailing organizations and people seeking solutions in a gallant and courageous manner. At this time and in this place, we salute him as our knight in shining armour.
###
Written by Price M. Cobbs, M.D., Emeritus Member, The Diversity Collegium, May 22, 2013.
Delivered by Lynda White, President, The Diversity Collegium, at the funeral service celebrating Dr. Thomas' life, Friendship Baptist Church, Atlanta, GA, May 24, 2013.