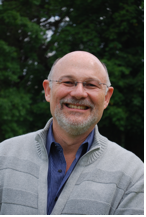 Bernardo M. Ferdman, Ph.D.
Professor, California School of Organizational Psychology, Alliant International
University Consultant, Coach, Speaker: Diversity & Inclusion and Organization & Leadership Development
Biography
Bernardo M. Ferdman, Ph.D. consults, writes, speaks, teaches, and conducts research on diversity and inclusion, multicultural leadership, cross-cultural communication, Latinos/Latinas in the workplace, and bringing one's whole self to work. He is Professor in the Organizational Psychology Program at the California School of Professional Psychology of Alliant International University, where he has taught since 1993, and a leadership and organization development consultant with almost three decades of experience.
Dr. Ferdman works with organizational leaders and employees to foster inclusion, to develop and implement effective ways of using the talents and contributions of every member of the organization, and to build multicultural and cross-cultural competencies on the part of individuals, teams, and the whole organization, as well as to inspire individuals to find their own voice and make their full contribution. Dr. Ferdman, who has worked in the U.S., Europe, and Latin America, has consulted for a variety of organizations, including Alcoa, Inter-American Development Bank, U.S. Department of Defense, Center for Creative Leadership, The World Bank, Burger King, Bell Atlantic, Verizon, Hilton Hotels Corporation, City of San Diego, the Federal Aviation Administration, MDC Inc., San Jose State University, Solar Turbines, Eli Lilly, Wells Fargo, Intel, Pepsico, and the US Air Force JAG Corps. He has also conducted leadership development workshops for hundreds of executives and managers.
Dr. Ferdman has published and presented widely in the areas of diversity, inclusion, leadership, cultural identity, and Latinos in the workplace, and conducts research on the assessment of inclusion and on its antecedents and consequences. Ferdman's book, Diversity at Work: The Practice of Inclusion (2014, Jossey-Bass/Wiley), co-edited with Barbara Deane, as part of SIOP's Professional Practice Series, provides a state-of-the-art, research-based understanding of workplace diversity, with a fresh focus on inclusion and how organizations and their leaders can systematically create it, foster it, and navigate its challenges. Ferdman's focal article (with Lilach Sagiv) in Industrial and Organizational Psychology: Perspectives on Science and Practice explored the connections of diversity in organizations and cross-cultural work psychology.
Dr. Ferdman earned his Ph.D. in Psychology from Yale University and his A.B. from Princeton University, and he is a CCE Board Certified Coach. Ferdman is a Charter Fellow of the International Academy for Intercultural Research, and a Fellow of the American Psychological Association and four of its divisions, including the Society for Industrial and Organizational Psychology. Ferdman served as President of the Interamerican Society of Psychology, as well as Chair of the Academy of Management's Gender and Diversity in Organizations Division and Chair of its Diversity and Inclusion Theme Committee. In 1991, Ferdman received the Gordon Allport Intergroup Relations Prize, and in 2011, the Ph.D. Project Management Doctoral Student Association recognized him with its Trailblazer Award. Ferdman, a native Spanish speaker with a good amount of international experience, lives in San Diego, California with his family, where he is involved in various community activities, including co-chairing the San Diego Latino-Jewish Coalition, and previously served as Trustee of the San Diego REPertory Theatre.
Contact Information
ferdmanconsulting.com
practiceofinclusion.com
Twitter: bferdman
Email: ferdmanconsulting.com/contact-us