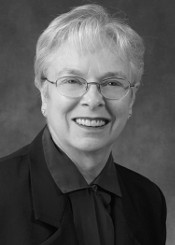 Donna Stringer, Ph.D.
Owner, Donna Stringer Consulting
Biography
President for 27 years of a successful organization development company specializing in cross-cultural issues, located in Seattle, WA. A social psychologist with over 40 years' experience as a manager, teacher, researcher, and writer, Donna specializes in crosscultural instructional design, cross-cultural communication and value systems, team building, and culture change strategies for organizations in the U.S., Asia, Latin America, and Europe. She has co-authored three books: 52 Activities for Exploring Values Differences, 52 Activities for Improving Cross-Cultural Communication, and 52 Activities for Successful International Transitions. She has written articles on preparing the next generation of diversity trainers for the 2007 Pfeiffer Annual Training Series and on preparing global leaders for the 2012 Pfeiffer Annual Training Series. Her most recent publications include a chapter on Diversity and Inclusion for the Multicultural America Encyclopedia and chapters on Generational Diversity and Global Diversity Management for the Encyclopedia of Intercultural Competence both published by Sage. Donna currently lives and works as a solo practitioner in Seattle, WA.
Contact Information
Donna Stringer
Email: donnastringer42@gmail.com.