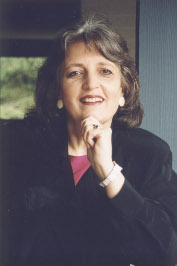 Janet M. Bennett, Ph.D.
Executive Director of the Intercultural Communication Institute
Biography
Educational Philosophy and Approach
I have dedicated my career to the conviction that cultural differences are an asset to our personal and professional lives, and that intercultural competence is vital to leverage that asset. I believe that by adapting to different cultural styles––of learning, thinking, leadership, conflict resolution, and communication––we can honor the worldviews of others, enhance our creativity, and maximize our productivity and learning. I approach intercultural education from a learner-centered perspective, creating programs for adults using intentional developmental design.
Background
After I served as a Peace Corps volunteer in Chuuk District, Micronesia, I have devoted my career to developing theory and training design in intercultural competence.
As an educator, I created the liberal arts program at Marylhurst College, where I was the chairperson of the liberal arts division, creating award-winning interdisciplinary programs for adult learners. In the global arena, I currently train for international education programs, consult with multinational companies, and conduct seminars in Asia and Europe. In the area of domestic intercultural relations, I work with programs in intercultural competence for organizations, including government agencies, healthcare providers, universities, and legal professionals.
Since 1986, I have been the executive director of The Intercultural Communication Institute (ICI), www.intercultural.org a private, nonprofit foundation that maintains an extensive library, and sponsors the annual Summer Institute for Intercultural Communication, which draws over 500 faculty and participants from throughout the U.S. and abroad.
I am the director of the ICI/University of the Pacific Master of Arts in Intercultural Relations, a limited residency graduate program. I also teach training and organization development as an adjunct faculty member of the Portland State University Department of Education. I have published several articles and chapters on intercultural theory and training in academic books and journals and am currently editing the SAGE Encyclopedia of Intercultural Competence.
Illustrative Examples of Intercultural Training and Teaching
In Japan, 25 years of teaching various two-day professional development seminars for organizational trainers and educators in Kyoto and Tokyo
In Switzerland, 10 years of teaching two-day to five-day seminars for educators, senior managers, and trainers at Tramalan
In Portland, Oregon, 25 years of teaching two one-week seminars annually on a range of intercultural topics, including change-agentry, and intercultural training design
At a Department of Transportation: Three years of designing a cultural competence program for managers and the executive team, and training a trainer corps
At a private K-12 school: 2 years of preparing a facilitator corps for peer training
Experience Working with People in Leadership Positions
United Nations: Intensive intercultural competence seminar for UNESCO managers
CINFO, Switzerland: Five years of teaching two annual seminars for NGO managers in international development and humanitarian relief in Bienne
Federal Executive Institute: Nine years of training USAID managers and two years training US government leaders in intercultural competence
Food and Drug Administration: Two years of teaching Global Leadership
Experience with Assessment Instruments
Qualified administrator for the Intercultural Development Inventory, the Global Competencies Inventory (GCI) and the Intercultural Effectiveness Scale (IES)
Experienced user of the Strengths Deployment Inventory (SDI), the Learning Styles Inventory (LSI), and the Intercultural Conflict Inventory (ICS)
Education
Ph.D., Department of Speech Communication, University of Minnesota. Major: Speech Communication with emphasis in intercultural and organizational communication and anthropology. 1985.
M.A., Department of Speech Communication, University of Minnesota. 1976.
B.A., California State University, San Francisco. Double major in psychology and journalism, 1972.
Personal
I have traveled to over forty countries, collecting folk craft and stimulating examples of intercultural interactions, including while teaching during the 2011 earthquake in Japan.
Contact Information
The Intercultural Communication Institute
8835 SW Canyon Lane, Suite 238
Portland, OR 97225 USA
Phone: 503-297-4622 Fax: 503-297-4695
Email: jbennett@intercultural.com
Web site: www.intercultural.org