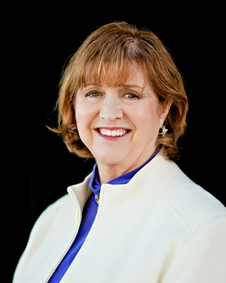 Julie O'Mara
President, O'Mara and Associates
Biography
Julie O'Mara is president of O'Mara and Associates, an organizational development consulting firm specializing in leadership, facilitation, and the managing diversity process. Although mostly retired from consulting, she has worked with a wide variety of clients in both the private and public sectors.
She is curating the Diversity and Inclusion Collection for BKPedia, a Berrett-Koehler Publishers digital subscription service. The D&I Collection will be released in 2017. An independent publishing company with a mission of "creating a world that works for all," Berrett-Koehler is a certified B-Corp and has fostered the nonprofit Berrett-Koehler Foundation.
In 2016 with Alan Richter and 95 Expert Panelists around the world, she co-authored the Tenth Anniversary Edition of Global Diversity and Inclusion Benchmarks: Standards for Organizations Around the World (GDIB). It is available at no charge to those who sign a permission agreement and agree to share results of use. In 2013, The Diversity Collegium became a sponsor of the GDIB.
She is author or a co-author of several books, chapters, and other tools, including Managing Workforce 2000: Gaining the Diversity Advantage, a bestseller published by Jossey-Bass in 1991; and Diversity Activities and Training Designs, a manual of activities, lecturettes, and guidelines for effective diversity training, published by Pfeiffer and Company in 1994. In 2001, PrimeLearning developed five eLearning diversity modules based on her work.
Known as a strategic thinker, Julie is an associate of the Management Research Group and is certified to use its Leadership 360®, Strategic Directions, and leadership coaching processes. As an authorized partner for Wiley, she uses and distributes its learning tools including the DiSC® and Five Behaviors of a Cohesive Team™. In 2001 and 2002 Julie served as a content resource for MemeWorks, an Internet company in the performance improvement arena. She is the former director of communications for The Marmon Group, a billion dollar international conglomerate of heavy industrial firms based in Chicago. She also was supervisor of marketing communications for Whirlpool Corporation, where she was not only part of the team that introduced the Trash Masher Compactor, but also served as consumer spokesperson appearing on radio, television, and in print. She has a B.S. from the University of Missouri. A former National President of the 50,000-member American Society for Training and Development (ASTD), Julie has been a volunteer leader for ASTD since 1977 and currently is a reviewer for several of its awards. She has taught OD and Assessment at the SFSU College of Extended Learning and 360-degree feedback at the University of California, Santa Cruz.
For 10 years she was adjunct faculty at U.C. Berkeley Extension and John F. Kennedy universities. She is an Emeritus Member of the Diversity Collegium, professionals dedicated to advancing the field of diversity & inclusion through research and learning; and a Sponsor Emeritus of Diversity 2000, a learning community of diversity professionals. She is a member of the Board of Advisers for The Winters Group.
Among Julie's professional honors are ASTD's Torch Award for outstanding service; the ASTD Women's Network Professional Leadership Development Award; the Honored Instructor award for outstanding service from the University of California Extension, Berkeley; the Ben Bostic Trainer of the Year Award from ASTD's Multicultural Network; and ASTD's Valuing Differences Award presented to her and the Royal Bank of Canada. She was named a Pioneer of Diversity by the Profiles in Diversity Journal in 2007. On October 26, 2015, Julie O'Mara was recognized as one of the Top 50 Diversity Professionals in Industry in the inaugural Global Diversity List 2015, supported by The Economist. In early 2015 she was named a Legacy Leader by The Forum on Workplace Inclusion.