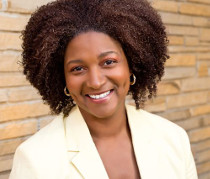 Kelli McLoud-Schingen
Global Diversity and Inclusion Facilitator, SIETAR USA, KMS Intercultural Consulting
Biography
Kelli McLoud-Schingen, President of KMS Intercultural Consulting, LLC, specializes in Global Diversity and Inclusion, Storytelling, Cultural Competence, and Healing Racism. She has facilitated development workshops, trainings and storytelling presentations for educational, non-profit, government and corporate institutions in the USA and internationally since 1989.
A certified professional mediator, she holds a Bachelor of Arts degree in Communication from Aurora University and a Master of Arts in Cross-Cultural Studies from the University of Houston-Clear Lake. Additionally, she is co-author of the Cultural Detective: African American®.
She has extensive training and leadership experience in the Intercultural and Diversity fields. Kelli has recently joined The Diversity Collegium, a think tank of diversity practitioners and has served on the Board of Directors for the premier Intercultural organization, the Society for Intercultural Education, Training and Research (SIETAR USA), since 2002 as well as served on the organizing committee for the Global Community Dialogue on Leadership, Diversity and Change (GCD) since 2003.
In the area of Race and Racism, Kelli trained with the Center for the Healing of Racism in Houston, TX and has provided workshops on healing and dismantling racism since 2000. Kelli has studied and researched the topic of racism in-depth and a major part of her research was an internal investigation of self with regard to how racism has impacted her life.
Kelli is seasoned in developing communities that work to promote and support an inclusive environment. She has been called on to facilitate workshops in Canada, Chile, Estonia, Finland, France, Germany, Holland, Italy, Morocco, Poland, Slovenia, Spain, Turkey, and all over the USA.
Contact Information
Kelli McLoud-Schingen
KMS Intercultural Consulting
Phone: +1.832.746.3447
Skype: KMS131
Twitter: KelliMSchingen
Email: kelli@treasureculture.biz
Web site: www.treasureculture.biz