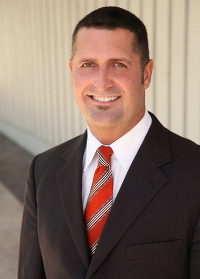 Michael L. Wheeler
Founder, The Diversity Performance Factors (DPF) Project™ and DPF™ Model and Process President, GD&I Enterprises
President, The Diversity Collegium
Biography
Called a "Pioneer of Diversity" by Diversity Journal, Michael L. Wheeler has been recognized internationally for his leadership and roles throughout his career. For over two decades Michael has worked extensively with Fortune 500 Companies, and also with government and not-for-profits.
Corporate Executive: As Chief Diversity Officer at Omnicom Media Group, the second largest media services company in the world, and as Director of Global Diversity & Inclusion Strategy & Business Insights for Merck & Co. Inc., a global pharmaceutical, he successfully built and led Global D&I strategies and initiatives.
Not-for-Profit Leadership: As Program Director and Researcher at The Conference Board, Michael envisioned, built and led their Diversity & Inclusion area of expertise which included authoring seminal research, designing and directing global conferences and launching the nation's first Fortune 500 corporate executive Council on Workforce Diversity. He also co-created and led the Global Work-Family Roundtable as well as co-authored the quarterly publication of the same name.
Entrepreneurship: As an entrepreneur he has launched his own businesses, created The Diversity Performance Factor (DPFs) Project™, the Diversity Performance Factor (DPF)™ model and process and designed The DPF Impact Forum™.
Thought Leadership: Known for a number of "firsts," Michael has been published extensively on the topic of Diversity, cited in newspapers and magazines around the world and appeared on television and radio. He authored the first special sections on Diversity & Inclusion for both Harvard Business Review and Business Week.
Original Research and Articles: A contributing author to the recently published book, "Diversity at Work: The Practice of Inclusion," by Bernardo Ferdman and Barbara Deane, Michaels original research and articles include the following:
Harvard Business Review: (Special sections on Diversity)
"Diversity Now: Real Results, New Opportunities," March, 2006
"Diversity: The Performance Factor," March, 2005
Business Week: (Special sections on Diversity)
"Developing Tomorrow's Leadership Today," December 1999
"Capitalizing on Diversity: Navigating the Seas of the Multicultural Workforce and Workplace," December 1998
"Global Diversity: A Key for Success," December 1997
"Diversity: Making the Business Case," December 1996
Conference Board:
"The Diversity Executive: Tasks, Competencies and Strategies for Effective Leadership," 2002
"Corporate Practices in Diversity Measurement," 1996
"Diversity: Business Rationale and Strategies," 1995
"Diversity Training," 1994
Professional Roles and Volunteerism:
Diversity MBA Magazine, Advisory Board
Nike, CSR Report, External Advisory Committee
Conference Board, Vice Chair, Council on Global Diversity & Inclusion
EEOC National Workplace Issues Roundtable, Participant
American Advertising Federation, Mosaic Council Member
The National Gay Lesbian Chamber of Commerce, Corporate Advisor
New School University, Milano Graduate School of Management, Adjunct Professor
Global Diversity & Inclusion Benchmarks (GDIB), Expert Panelist
Education:
Master of Science, Milano Graduate School of Management, New School University, New York City
Bachelor of Arts, California State University