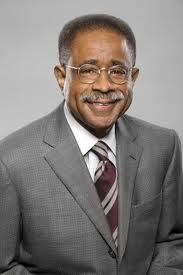 R. Roosevelt Thomas, Jr., D.B.A.
(1944 – 2013)
CEO of Roosevelt Thomas Consulting & Training, Inc.
Biography
Dr. R. Roosevelt Thomas, Jr., D.B.A, a founding member of the Diversity Collegium, and considered one of the founders of the field that has come to be known as Diversity and Inclusion, died suddenly on May 17, 2013.
In a career that spanned almost 30 years, Dr. Thomas is considered to be the foremost thought leader in the diversity arena. His initial approach, diversity management, evolved into the rubric of the Strategic Diversity Management ProcessTM, which helped many organizational leaders make quality decisions in the midst of diversity, develop diversity-capable managers, foster collaboration and innovation, and achieve desired business outcomes.
His impact reached hundreds of organizations and thousands of people through his consulting firm, Roosevelt Thomas Consulting and Training, as well as through his speeches and presentations at leadership, management, and diversity conferences over the years. At the time of his death, he was filled with energy and excitement about continuing his work and contributing to the field.
Sid Reel, a Diversity Collegium member, recalls being inspired by "Roosevelt's brilliance [as a leader] and courageous humility" as she began her journey as a new diversity manager at Pacific Bell in 1993. "I treasure the precious few moments we conversed about the world we wanted that includes and respects everyone."
Nene Molefi, a Collegium member based in South Africa, points to one of the most profound accomplishments of Dr. Thomas—his ability to integrate diversity management into the mainstream of organisational life. "Back in the early nineties his definition of diversity as a 'collective mixture of differences & similarities' helped me explain the concept to South African top management, who were just beginning to grapple with the democratic changes and saw diversity as just an attack on racial grounds. That definition made leaders to want to listen. His assertion that good intentions alone are not enough to shift the system remains a great learning point for many leaders."
Dr. Thomas consulted with numerous Fortune 500 companies, professional firms, government entities, non-profit organizations, and academic institutions, and he spoke frequently at national conferences and industry seminars.